Jillian Wright in the Media & Press
Jillian Wright Weighs In On Upcycled Beauty
Upcycling, one of 2021's biggest food trends, is making big waves in beauty, thanks to increasingly conscientious consumers who are thinking about the environmental impact of their beauty routines. Jillian Wright spoke to Well + Good about the upcycled beauty trend. Click below to learn more.

Is Drinking Coffee Bad for Your Skin?
W Magazine spoke to Jillian Wright and other aestheticians and dermatologists to see how coffee could affect the skin. Click below to learn more about caffeine-related skin concerns.
Indie beauty: cultivating plant-powered skincare
With the increased focus on 'clean beauty', independent beauty brands continue to dig deep with suppliers to infuse formulations with high-performance botanicals. Cosmetics Design-USA spoke with Jillian Wright, co-founder of Indie Beauty Media Group, to explore how brands in this space are cultivating plant-powered formulations to advance clean and conscious skincare products. 
Jillian Wright Joins Beauty Is Your Business Podcast as Guest Co-Host
Having led Pacifica Beauty to double-digit growth, year-over-year for the past five years including 2020, Brook Harvey-Taylor, CEO & Founder of Pacifica Beauty, offers insights on "Beauty Is Your Business" podcast into the journey to now, and  the "secret sauce" to leading the clean beauty industry by storm. With host Abby Wallach and guest hosts Tina Hedges of Loli Beauty and Jillian Wright of Indie Beauty Media Group.
Jillian Wright Shares Her Entrepreneurial Journey And More
Jillian Wright chats with La Luer about her entrepreneurial journey, her "why" and shares tips on how to keep your skin glowing.
Graphic via Cultivated Magazine. Photo via Monica Ramirez.
This Is How A Master Aesthetician Treats Her Own Skin
Jillian catches up with Cultivated Magazine to share how she treats her own skin this winter and suggestions for women over 30 to help deal with skin issues due to mask wearing. Learn more about her daytime and nighttime routines, must-have products to shop in her store and expert tips to treat and avoid maskne.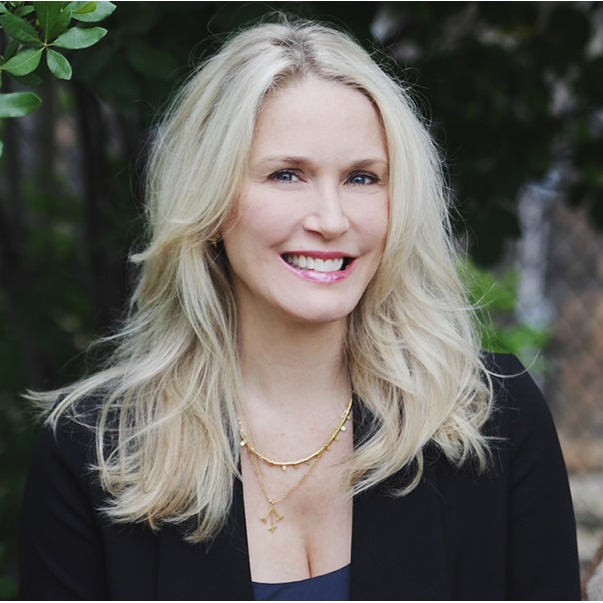 Esthetician Spotlight: Jillian Wright
There is no singular formula for wellness and no one understands that better than Jillian Wright. Master Aesthetician and custom facial expert, Wright has spent her career learning the latest techniques to stay current in the industry. Every client is unique and deserves to have a truly unique and satisfying experience, not to mention flawless results. Jillian Wright spoke with ProfessionalSkincareGuide.com and shared her pro tips for skincare professionals. Click the link below to read the full article.
Jillian Featured on Cultivated
If you can't give up on getting a facial choose a customized experience with an aesthetician who takes the virus seriously, then keep them in your social circle. A well-known New York City aesthetician and founder of the Indie Beauty Expo has decided to get back to what she loves most.
Channeling your Inner Wonder Woman at Home
With the entire world doing a 180 this year, it's no surprise people are looking for ways to make themselves happy and relaxed. We are slowly and cautiously getting into a new rhythm, and with more of us staying at home, it is the perfect time to reinvent those little things that make us happy.
Jillian Quoted in The New York Times
Jillian Wright, an aesthetician and co-founder of the Indie Beauty Media Group, a company in New York that works with skin care and cosmetic brands, said she has clocked mists that are said to protect the skin from blue light and other environmental stressors and mists that come infused with crystal energy.
Indie Beauty Expo's Jillian Wright to Lead Panel at ADF&PCD New York
A skin health expert, Wright owned and operated Jillian Wright Clinical Skin Spa prior to founding IBMG in 2015. 
Indie Beauty Expo founder Jillian Wright talks to HelloGiggles about new beauty trends, including moon cycle skin care
When celebrity esthetician Jillian Wright co-founded the Indie Beauty Expo alongside entrepreneur Nader Naeymi-Rad back in 2015, she had one express goal: to introduce the world to indie beauty brands.
Celeb Aesthetician & IBE Founder Jillian Wright
To say that we've been crushing on Jillian Wright for a while would be a massive understatement. She's EXACTLY the kind of woman we dreamed of getting to interview when we first launched The EVOLVher Journal so we're incredibly honored that she took time out of her crazy schedule to chat with us. 
"Jillian's approach is informed by a deep understanding of what the independent aspiring beauty founder needs and the unique challenges they face. She's been a champion for countless independent, often women-owned brands, and because of her work many brands have gone on to be successful seven figure companies with successful acquisitions. Jillian coined the term 'Indie Beauty' not because it was cool, but because it was a true evolution of the beauty industry. Since then, the beauty industry has never been the same.
—Jeannie Jarnot, Founder and CEO, Beauty Heroes

"Jillian's unique background has poised her to be an authority: From buyers to influencers - packaging to branding - supply chain to management- Jillian Wright can expertly navigate the current beauty landscape to poised brands for success! "
— Ashely Prange, CEO/Founder Au Naturale Cosmetics
"Jillian's extensive industry insights, knowledge of the key elements that yield success for a brand and approachable manner are a perfect combination. These assets combined with her natural talent for identifying winning brands and developing trusted relationships with founders offer value to any brand contemplating their formula for success in today's beauty industry. "
— Kelly St. John, Founder, KSJ Collective